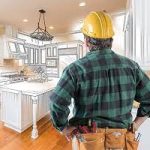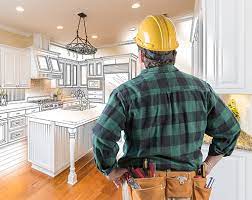 So you want to save money by buying our unfinished or custom-finished kitchen cabinets. Can you also save money on the installation, which often doubles your overall costs? There are many projects and do-it-yourself (DIY) jobs in the average home that do not require bringing in a professional. Who doesn't like saving money when we can successfully accomplish a project on our own, on our own schedule?
However, there are home projects that require the services of a trained, experienced, and licensed contractor. A project in the hands of someone that is not qualified could end up costing much more than hiring the correct professional in the first place. You can almost always save time (and possibly money) when the job is done correctly the first time. And you are better off handling dangerous or risky conditions with an expert.
This rule of thumb is a good basic starting point: Do you have mechanical, electrical, or plumbing issues in your project? You might be skilled and knowledgeable enough to tackle one or more of these issues, and perhaps bring in a professional for the other items.
I just need kitchen cabinets, do I need a contractor?
If you are only removing and replacing your existing cabinets, you might not need a contractor. This is often the case with very simple kitchen renovations. For example, if you can disconnect and reconnect the plumbing under your sink, your electrical outlets are staying and you're not adding any new ones, you're not changing your type of range, not adding a dishwasher, then you might not need a contractor.
Why would my renovation affect anything mechanical, electrical, or involve my plumbing?
Are you considering taking a wall down in your kitchen to create more space? Does your kitchen design include a new island that will need an electrical outlet? Are any of your appliance locations changing? At the very least, your plumbing will need disconnecting and reconnecting. While some of these items are usually straightforward tasks, there can certainly be more involved things that come up.
If mechanical, electrical, or plumbing issues are involved, the rule of thumb is that these concerns should be handled by an expert who knows how to tackle any issues that may arise. Investing in this particular aspect of your project can avoid major costs required to fix DIY mistakes or gaps. And we are talking about your home, where your family lives; another reason your investment is well spent.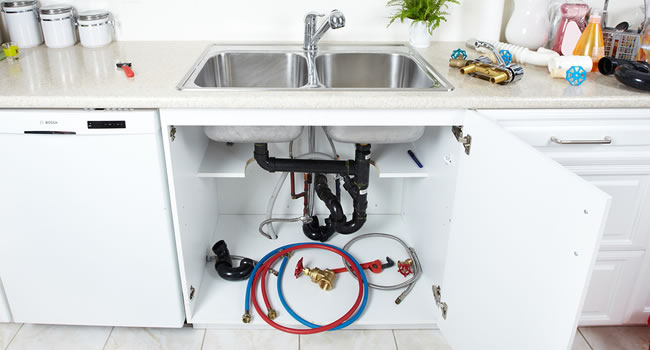 What exactly is a contractor?
A contractor is an individual who helps you with either part of your new construction/remodeling project or who coordinates every aspect of your project. A contractor has knowledge of town permit requirements, available tradesmen for the particular jobs to be done, or may have his/her own skill set to accomplish your project.
As you approach your project in the planning stages, it's a good idea to prepare a list including:
Your project goals from top to bottom, ceiling to floor
Your timeline, ideal start and finish dates
Budget
DIY items you would like to keep for yourself
Hiring a contractor for your kitchen project may save a significant amount of time and money in reaching your ultimate goal, leaving you to finish other projects in your home that are perfect for your level of DIY expertise.