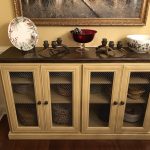 Many kitchens or wall units include glass doors for places where you may want to display your kitchenware, photos, or other objects, but don't want them completely exposed. Bookcases can also have glass doors to cover electronic components without interfering with the infra-red remote control signal. An alternative is wire mesh, which allows you to see what is inside, but provides a more decorative appearance.
We added some custom doors to one of our Traditional bookcases by replacing the glass with oil-rubbed bronze wire mesh.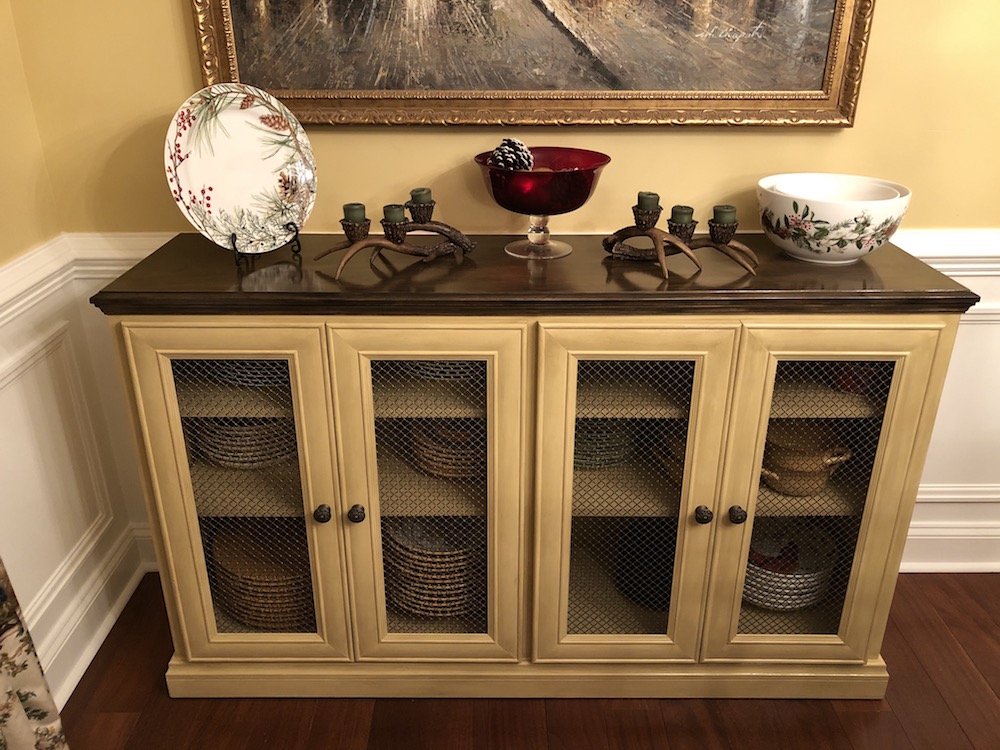 To install the mesh, the glass was first removed and replaced with a custom-cut piece of wire mesh. Most glass doors have clips that hold the glass panel in place, but we use plastic material that is inserted into a slot along the inside edge of the door frame. The plastic strip can hold either a glass panel or the wire mesh, or probably any other kind of thin panel.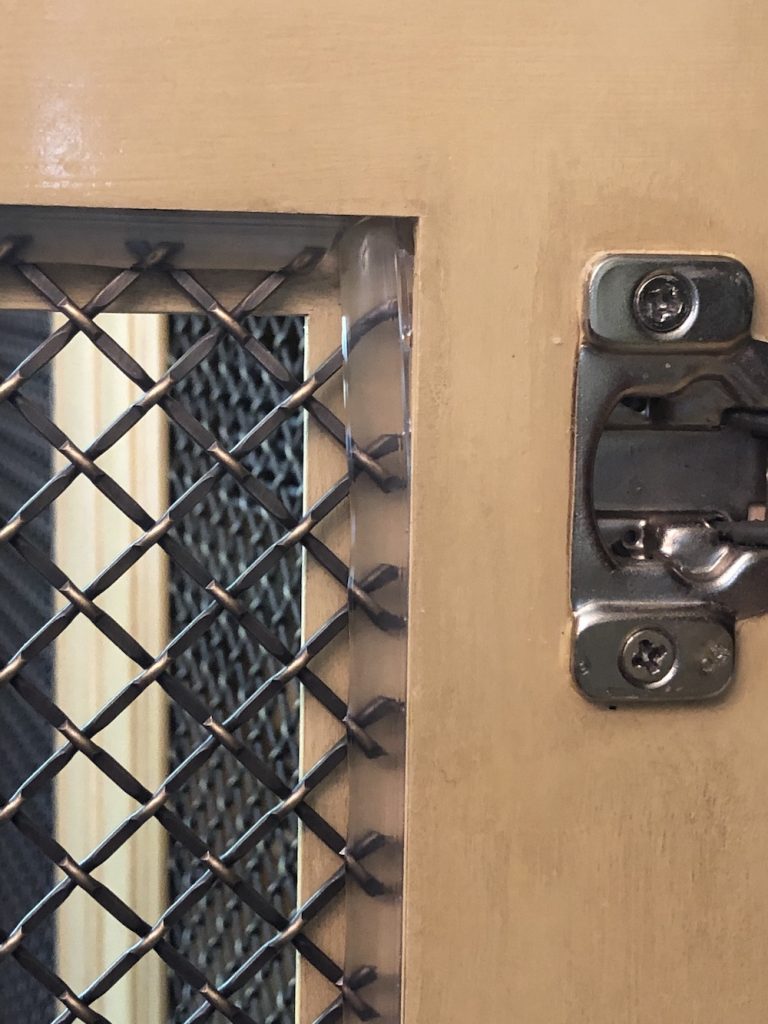 The wire mesh used in this piece is a 1/4″ thick round wire that has been crimped and has an opening size of 1/2″, which makes it fairly easy to see through without making it too open.
Wire mesh is generally sold in sheets that are at least 36″ x 48″, so you would need to cut it to fit your door openings with a good wire cutter.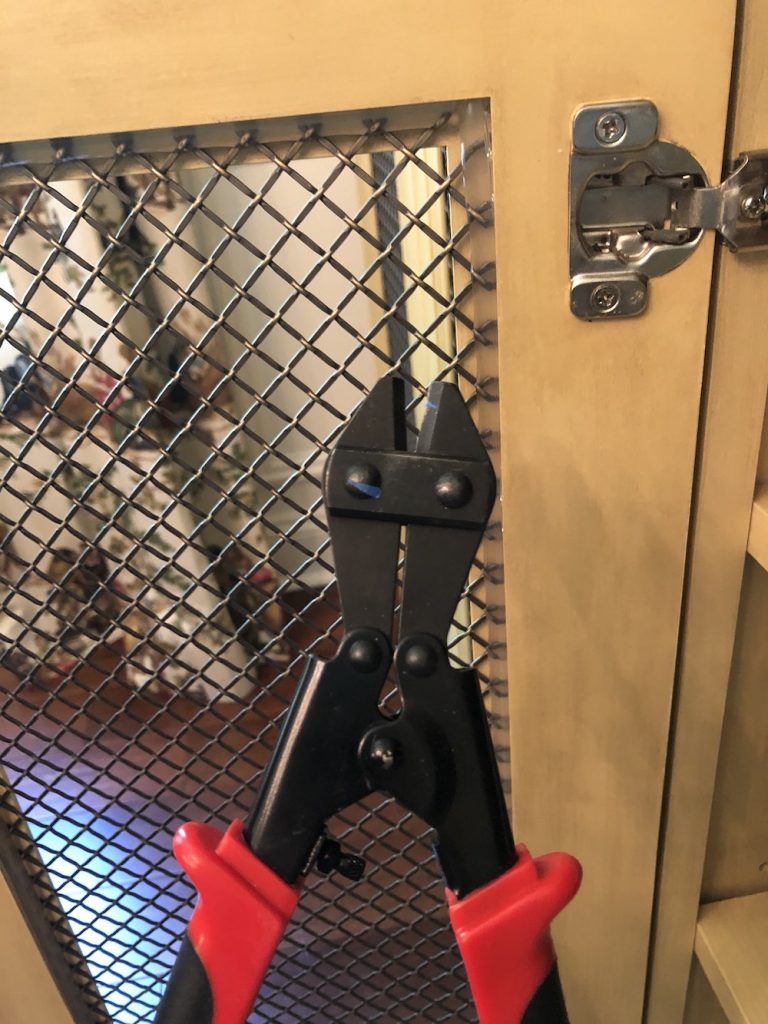 Adding a good quality wire mesh to a door isn't cheap, but it can dramatically enhance the look of your cabinets or bookcases!