Time to go above and beyond library walls.
The classic rolling library ladder often evokes images of majestic libraries, full of epic bookshelves, and maybe Belle sing-songing about escaping her provincial life. But they can be used for a great variety of purposes – from straight utilitarian practicality, or adding a unique sense of design and room architecture. You may even be able to combine the two; let's browse how a rolling library ladder could be just the right addition for your room. (Note: all photos were customer submitted!)
Kitchen Rolling Ladder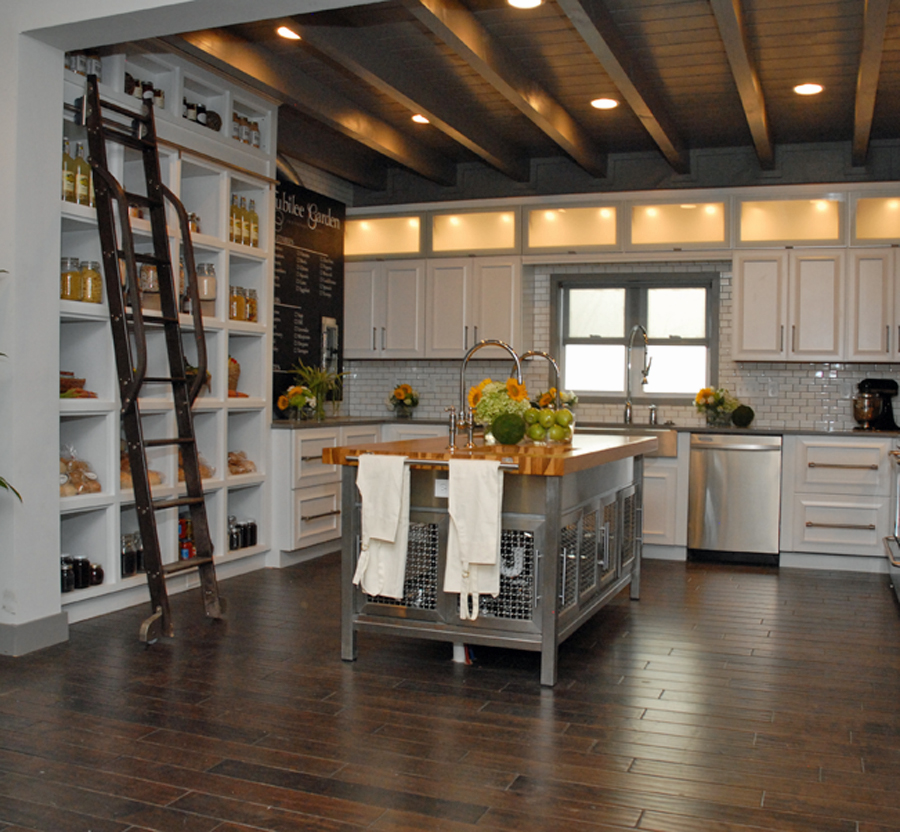 Why not maximize your space? Finding a ladder set up that will provide access yet give you flexibility and room to cook is the way to go.
Dressing Room / Boudoir Rolling Ladder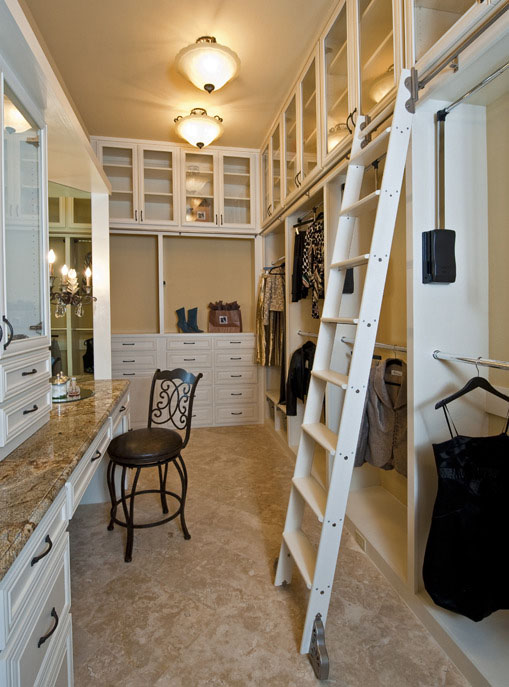 A great use of space for fashion-savvy folks. Especially if you are shuffling multiple outfits or bodies in and out of a compact area, the dressing room rolling ladder may make it all come together.
Living Room / Sitting Room Rolling Ladder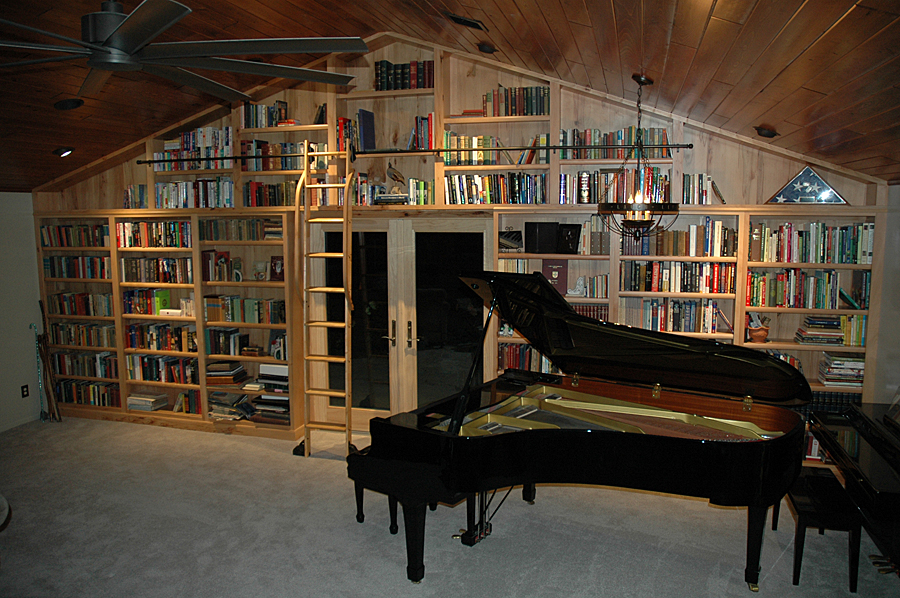 The right rolling ladder can bridge elegance in design to enabling so many options – wouldn't you want to explore those sprawling bookshelves with your guests, as the piano plays on through the night?
Home Office Rolling Ladder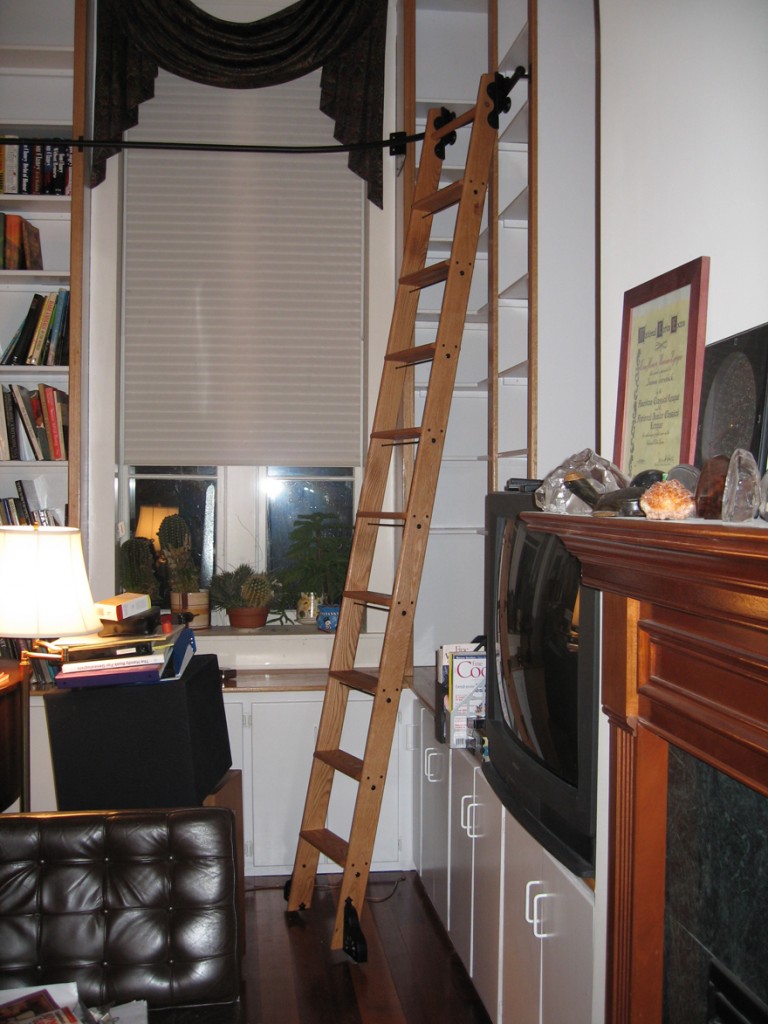 If you have files up to your eyeballs, or higher – maybe it's time to maximize the shelving space available. Or if you are in a tight city apartment, and your "office" and "living room" (and more) don't exactly have clear boundaries, the rolling ladder can help. Did you notice how the curved support rail connects between shelves, passing over the window?
(Stationary) Rolling Ladders In Place of Stairs
Sometimes fitting a true stairwell into a space just doesn't work. With the right set up, a bit of strategy and some innovation, a rolling ladder could do a good stand-in for a full stair case.
Atrium / Side Exit Rolling Ladders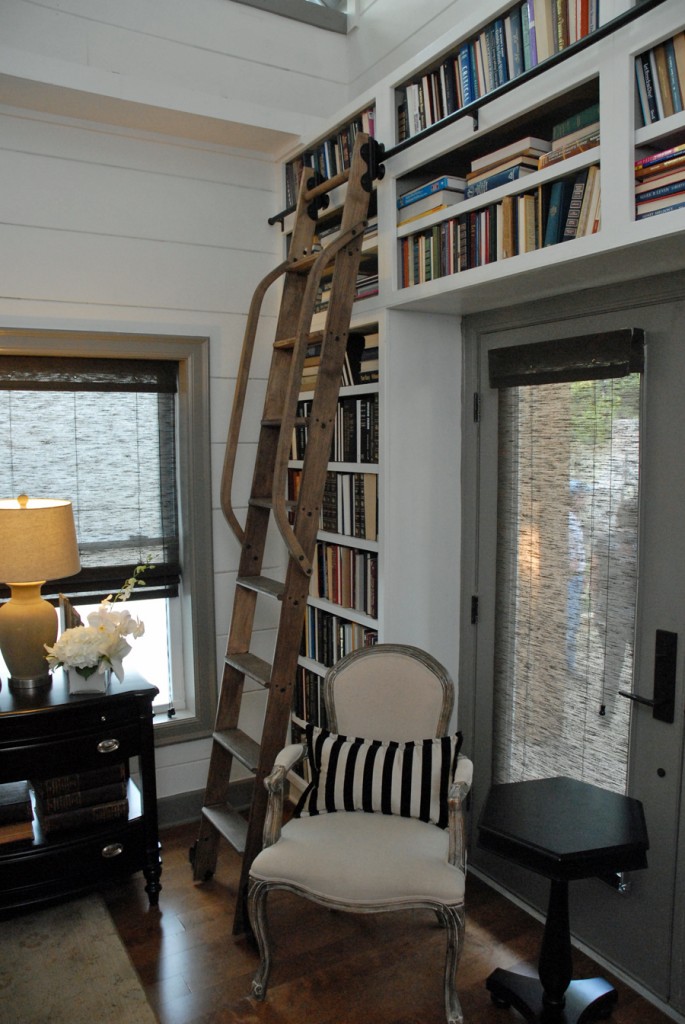 Don't let that extra wall space go to waste. A well-placed rolling ladder can give you access to storage or shelving that a doorway might otherwise inhibit. With a built-in ladder you can re-position at will, there is no more hassle.
Pantry Rolling Ladders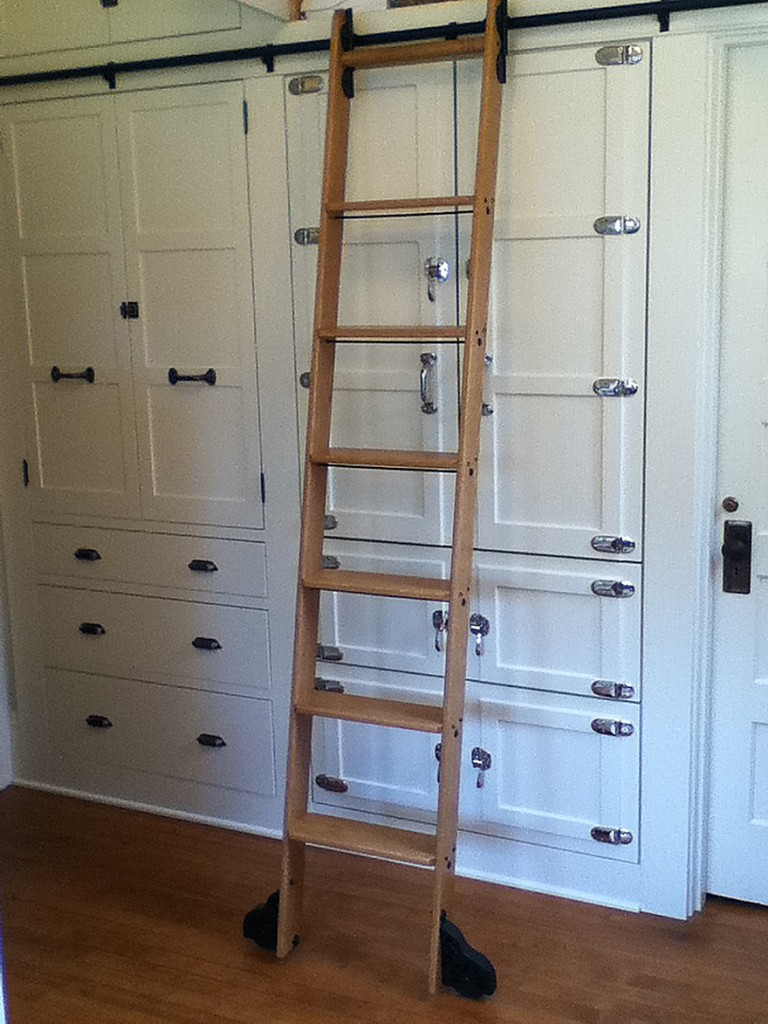 Got a tall pantry or alcove where you store particular items? Maximize the area by using a rolling ladder – compact and flexible.
Rolling Ladders In The Closet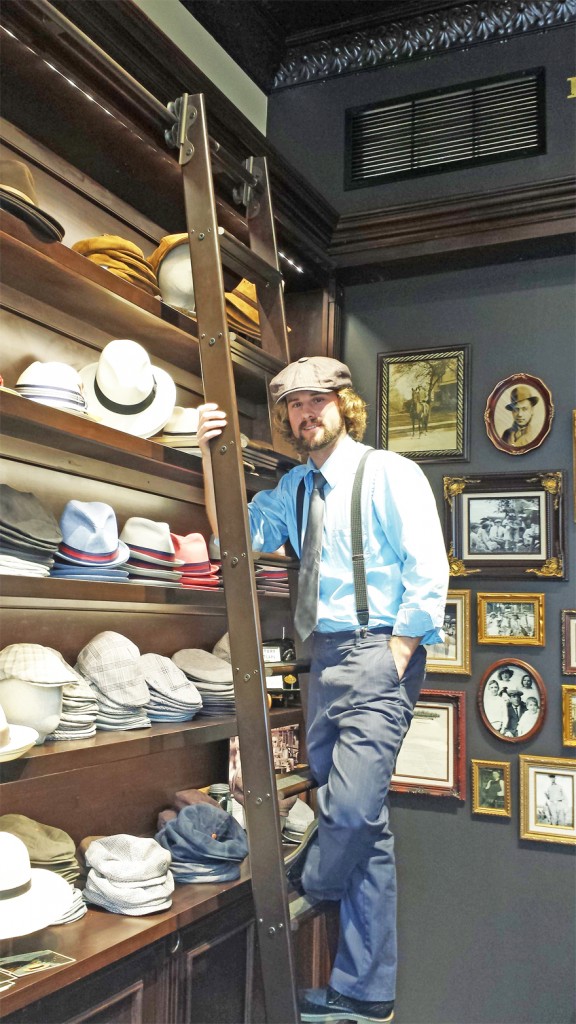 Are you a collector? Is your spouse one? Maybe you have an extensive wardrobe or need to maintain one for your other activities; this might be the perfect solution for you. Keep your accessories and special items within arm's reach, and bring some serious style to your wardrobe with a rolling ladder in your closet.
With all of these great ideas, have you found out where a rolling ladder would best fit in your home? Let us walk you through selecting all the right parts with our step by step ordering process – we'll help you every step of the way. Or check here if you want to browse our Ladder Kits and various components.